Commercial Ceiling Cleaning
Magic Mist Ceiling Cleaning in Surrey, BC provides professional ceiling cleaning services to commercial and residential clients throughout the Lower Mainland. Our unique enzyme-based cleaning process is fast, safe and effective - even on nicotine stains, cooking grease, and other contaminants that may not only look and smell unpleasant, but also can adversely affect health.
Cleaning the ceiling in a large commercial space could result in significant savings for a business. The cost to paint or replace ceiling tiles can be prohibitive and it is also messy and time-consuming. Magic Mist commercial ceiling cleaning is a time-saving and affordable solution. Plus, our experienced cleaners cover your floors and furnishings with drop cloths, and make minimal mess.
Let us Clean Your Commercial Kitchen Ceiling
Commercial kitchen ceiling surfaces often need to be cleaned to remove oil, dust, and other bacteria. These surfaces need to be cleaned more regularly than typical ceilings, and we can help!
Please Contact Us for a free estimate within our service area. We can provide your business with a firm written quote outlining the work to be done and associated costs.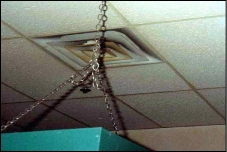 This is a magnified area of a before photo showing an eight thousand square foot pool hall. All ceilings and walls were cleaned.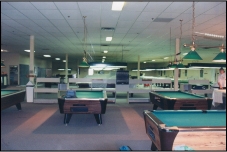 This photo shows the front half of the pool hall cleaned and open for business. Thousands of dollars were saved over replacing the soiled ceiling tile.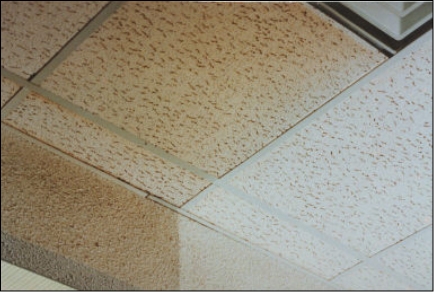 services
watch the video
Amazing Results that Last for Years,
No Mess, No Furniture to Move...
We Cover Everything!
Website Hosting and Design by SilverServers Inc.